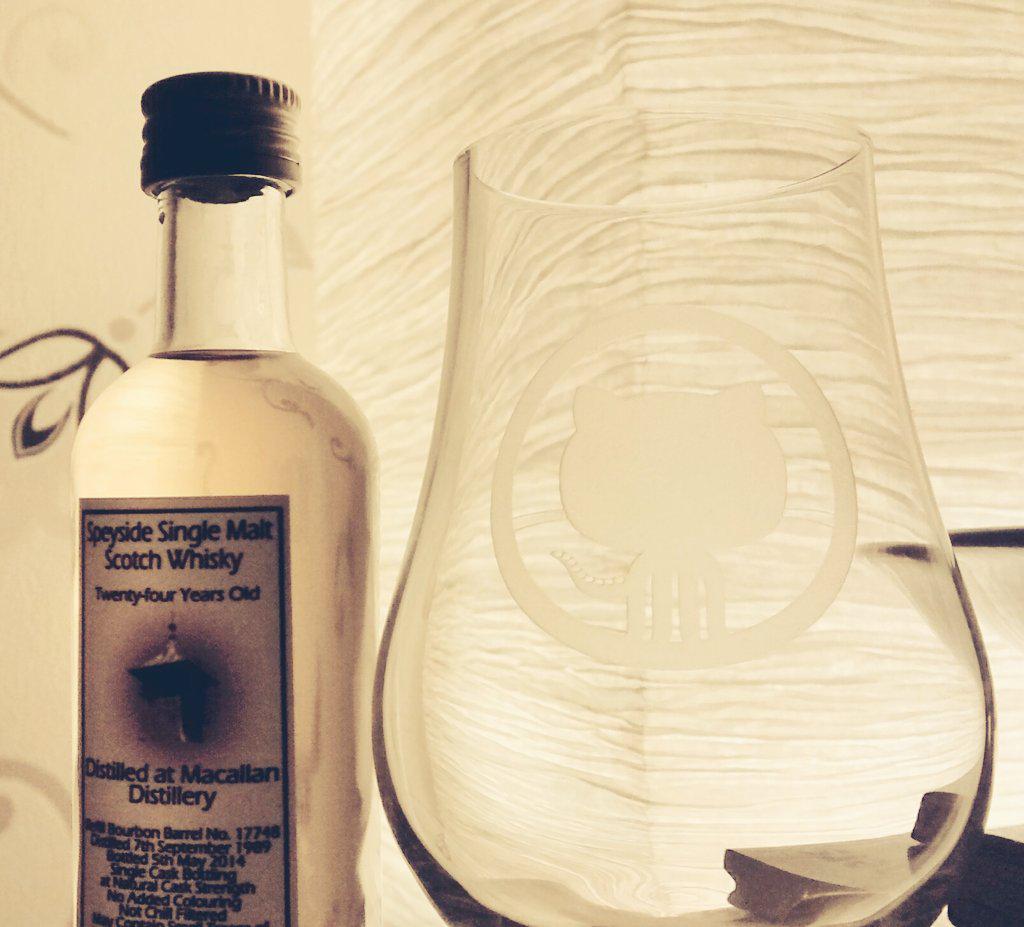 Distillery: Macallan
Bottled: 2013, Distilled: 1989
ABV: 49.3%
Cask: Bourbon (refill Hogshead)
Bottler: Whisky Broker
Here's a little bit of fun! A single cask bottling of Macallan at cask strength from WhiskyBroker.co.uk.
I have to confess that I don't often drink Macallan. The good stuff's expensive, and the affordable stuff is… a bit predictable and inoffensive for my taste. So it's a treat to try a single cask at cask strength, with no smoothing the rough edges or cosmetic tweaking.
Nose: Apple flavoured NutriGrain bar. Rich tea biscuits. Sour apple sweets. Wheat flour.
Palate: More sour fruit flavours, like Granny Smith apples. Sweet malted barley. Quite hot (even at 49%). Mulled cider.
Finish: Charcoal and black pepper, becoming bitter at the end.
It's like a fruity sour mash whiskey. But…. add some water (about 20%) and it transforms completely. The fruitiness is still there but the sour and bitter notes have softened, revealing the underlying malty, cereal notes. Still appley, but much smoother and cleaner.
Maybe it's just this cask that's a bit off, or perhaps Macallan really shines at lower ABV than other whiskies – either way, this one's definitely better at 40% than 49%.
Interesting stuff from the Edrington chaps. People really go mad for sherried Macallan so it's nice to have a Bourbon cask for a change. Those hallmark apple and pear flavours really shine through, particularly on the nose.